Farm products for gourmets: fresh, delicious & healthy!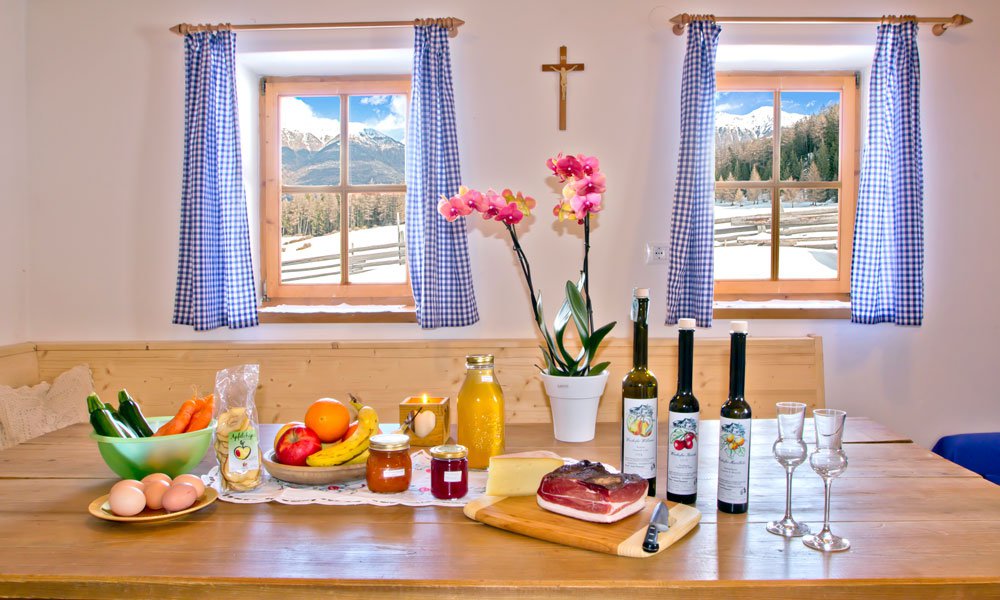 Foodies, who would like to enjoy the seasonal products of our region during their stay, may look forward to a great variety of farm products. The choice of farm products we offer includes, for example, the famous Val Venosta Speck, fresh eggs, smoked sausages, cheese, different juices, fine spirits and fruit spreads. Furthermore, we have a small herb garden, which completes the range of our farm products. In this little garden, you are more than welcome to pick your own kitchen herbs to enhance each dish you prepare.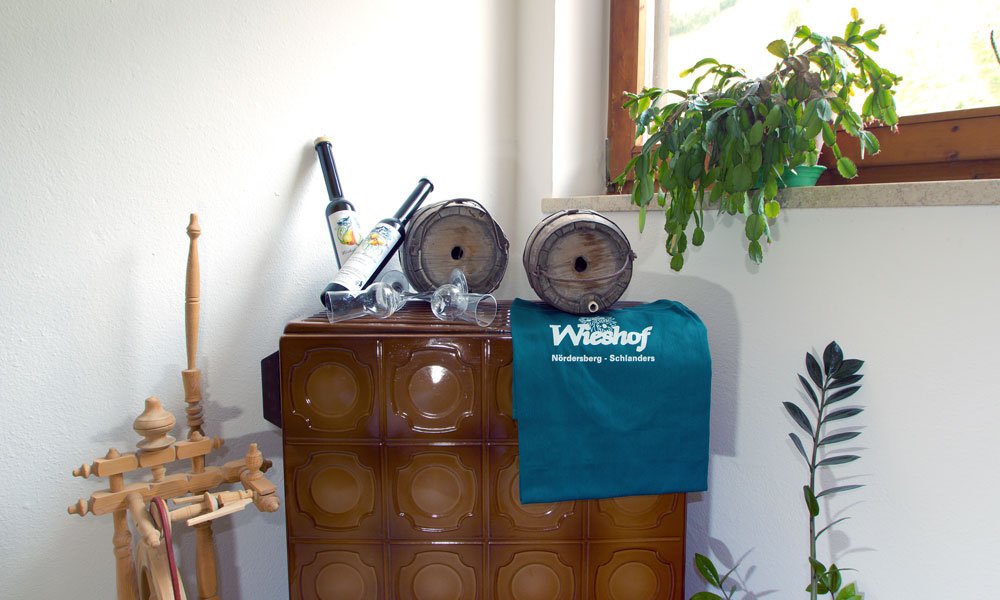 Our special farm products: fruits in all their diversity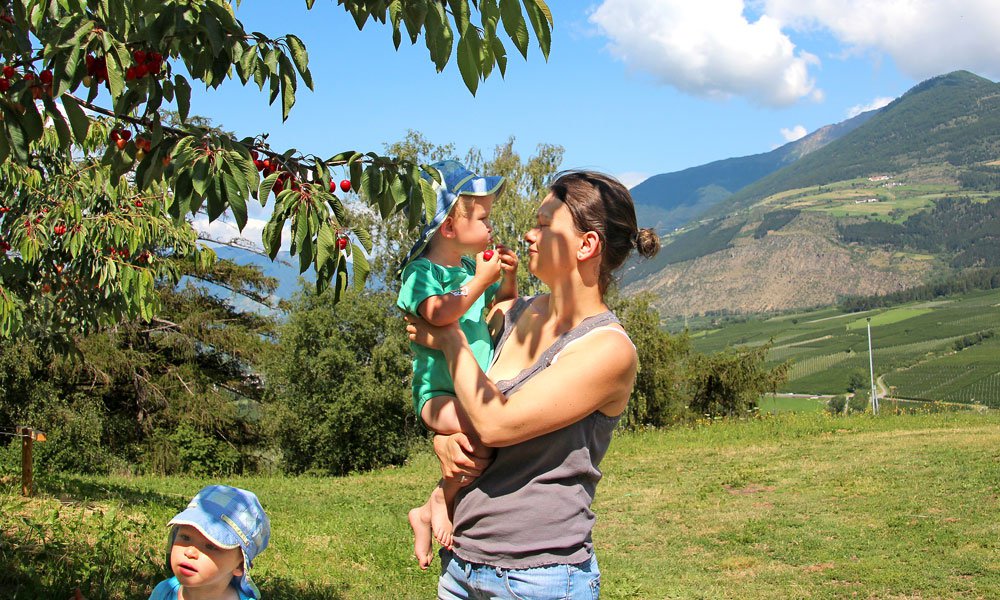 If you love eating fresh fruits, our diverse farm products will surely make you smile! The main focus of our farm is growing stone fruits and vegetables. During your stay at the farm Wieshof you may also enjoy apricots, pears and cherries – all picked directly from the trees. Another speciality of our family is the cultivation of cauliflower.
Living with farm animals at the Wieshof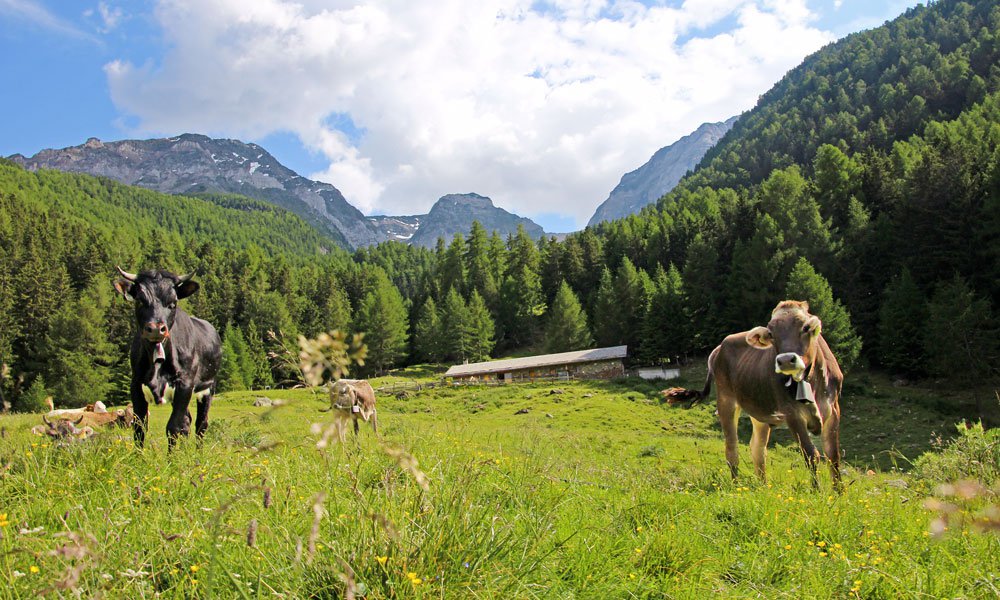 As a typical farm in South Tyrol, the Wieshof is home to many different farm animals, like sheeps and chickens. You and your kids may discover nature and the everyday farm life up close and in a personal way. A unique experience for our guests is the harvest! You are more than welcome to lend a hand and afterwards taste all the farm products which you have picked directly from the trees.