Farm holidays in Val Venosta at the farm Wieshof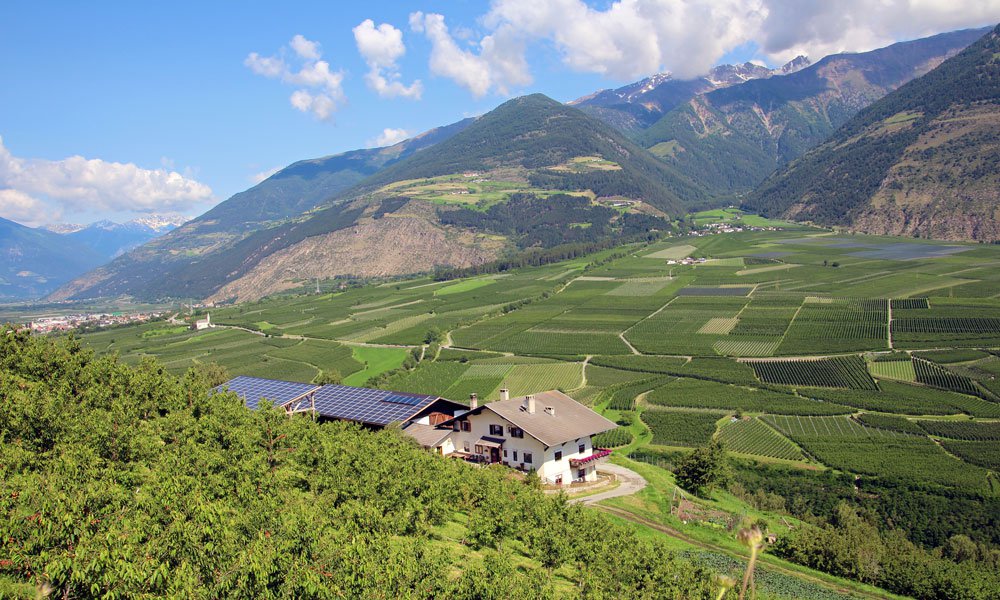 With a fantastic location at the Montetramontana in Silandro, the farm Wieshof welcomes you at an altitude of 950 meters above sea level to a farm holiday in Val Venosta. From here you can enjoy a panoramic view of the valley and on the Stelvio National Park. No street noise disturbs the peace in the tranquil mountain world. Green meadows surround the farm and on the hillsides, dense forests grow.
Platzgummer Family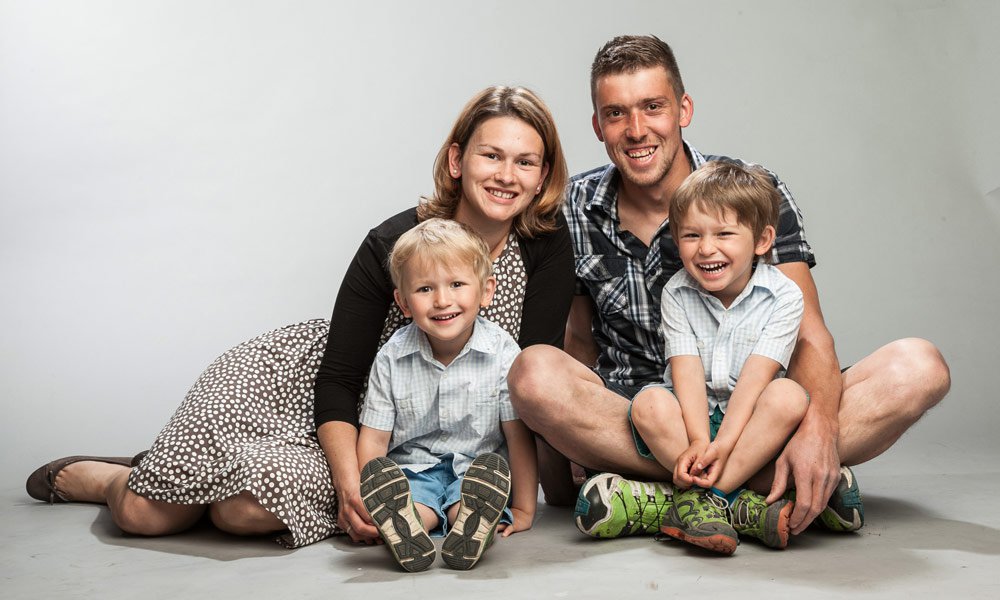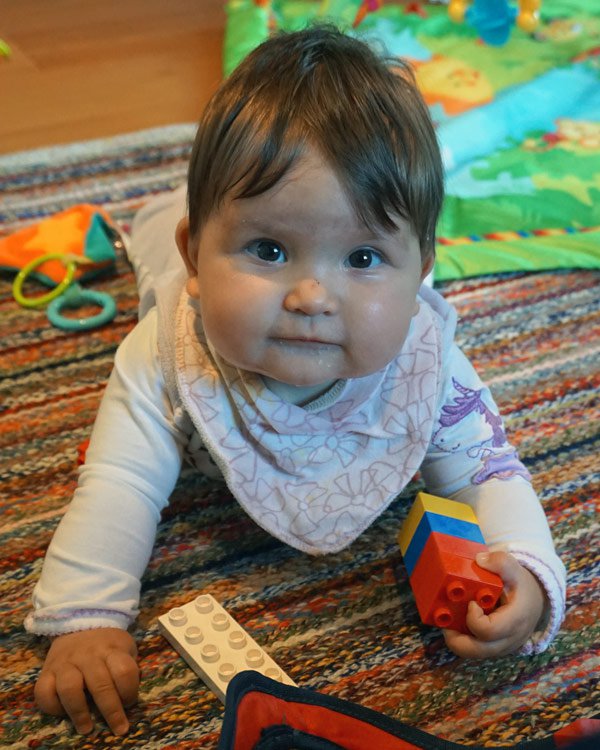 Farmer's wife Simone: I pamper our guests with homemade jams and juices, and I make sure that our guests will not miss a thing.
Farmer Roland: I am a passionate farmer and would like to tell our guests more about our work and life at a mountain farm.
The twins Max and Leon: We look forward to welcome children with whom we can play great games.
Franziska: I discover life step by step.
Rural life in a country idyll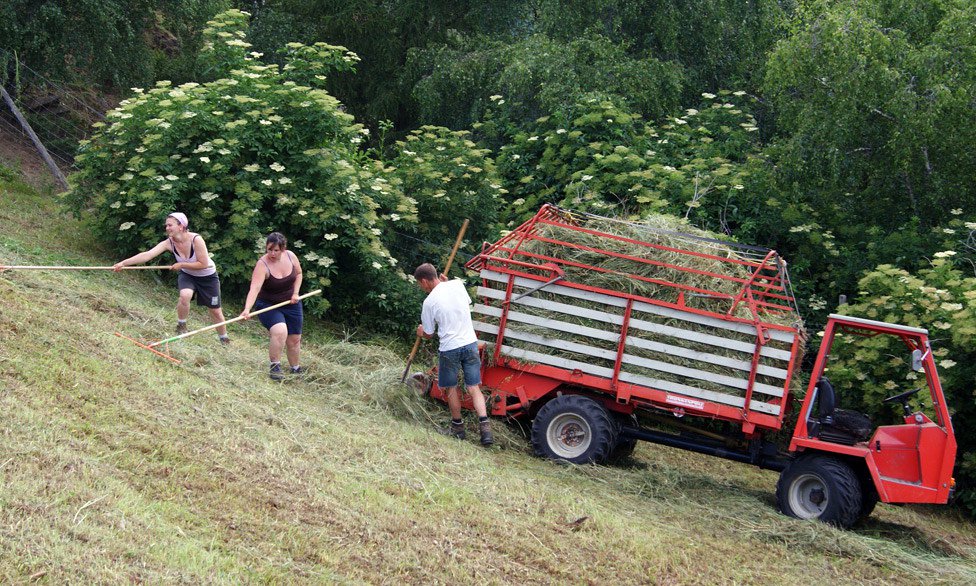 The farm Wieshof is ideal for a relaxing holiday with the entire family. Your kids will love the daily life on the farm. They can feed the animals and help to take care of the sheep, ponies, rabbits, goats and chickens. The cats on the farm Wieshof are always happy to receive some cuddles. Many natural delights are produced on the farm. If you wish, during your farm holiday in Val Venosta you may taste bacon, smoked sausages, cheese, juice, fruit, eggs, fruit spreads and fine brandies. In the summer, in the small herb garden on the farm Wieshof numerous aromatic herbs thrive – you may use them to flavour your dishes. Upon request, you may bring your dog along on your vacation.
Comfortable living during a farm holiday in Val Venosta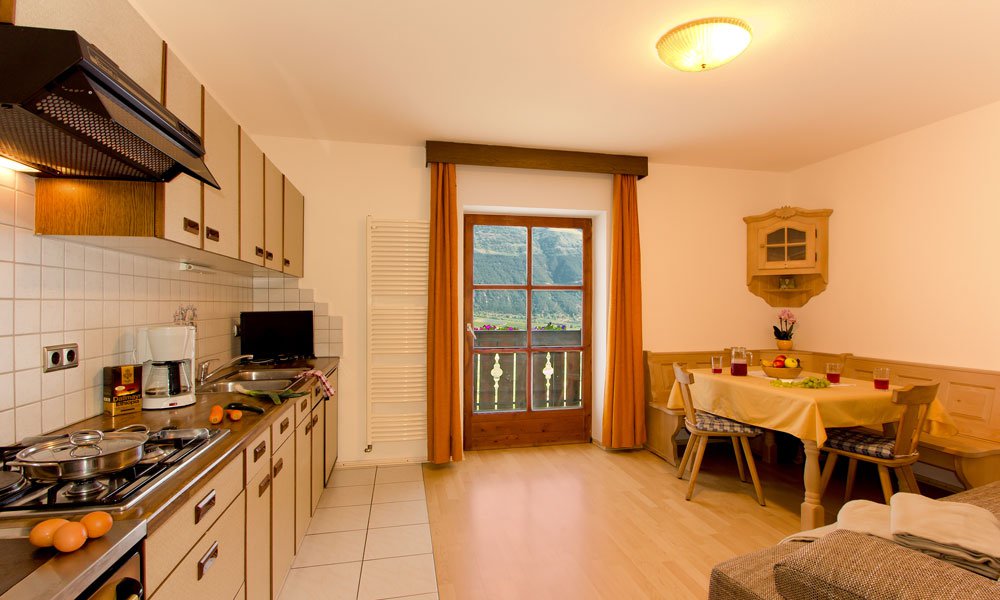 Three comfortably furnished holiday apartments are available on the farm Wieshof in Silandro. 2-5 or 2-7 people will find plenty of space. All apartments have satellite TV, a bathroom with toilet and shower or bath tub, a spacious and fully equipped kitchen and separate bedrooms. The ground floor apartment has a large terrace and the holiday homes on the second floor offer a balcony facing south. At the Kleinalm you can spend undisturbed holidays in a lonely alpine hut in the mountains.
Enjoy nature on the farm Wieshof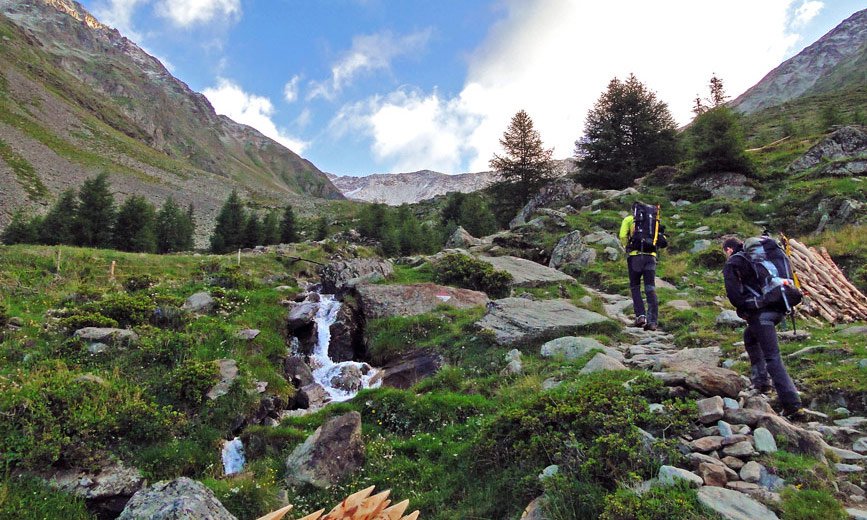 Beautiful hiking trails start just behind the farm. Explore the high alpine areas of the Ortles mountain range or enjoy a relaxing bike tour in the valley. Good restaurants can be found at a distance of five kilometres in the centre of Silandro.