Spring in Val Venosta: a paradise for mountain bikers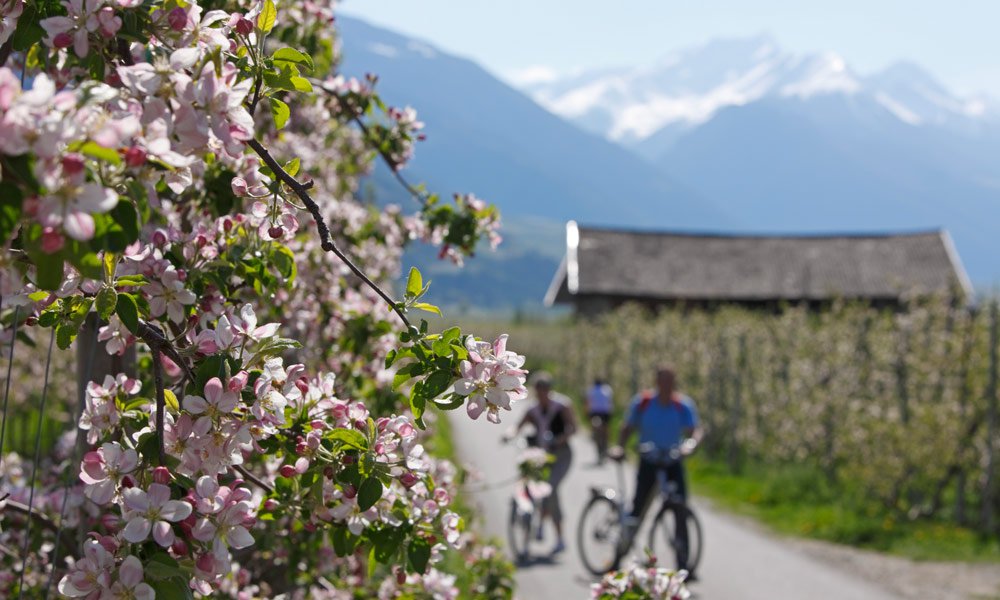 There is probably no other region in Europe, which is more attractive for mountain bikers than the Val Venosta. During the spring in Val Venosta, you can for example ride from the chestnut trees in the valley over the hills of the Monte Mezzodí all the way up to the peaks of the Saldura and Mastaun mountains while covering an altitude difference of 3.000 meters. Not only on the Monte Sole by Silandro, but also in the entire region, mountain bikers may profit from a fantastic net of trails, of which many take you off the beaten tracks. Hence, the spring in Val Venosta is an ideal time for mountain bikers to discover and feel the beauty of this pristine alpine nature paradise.
Special highlights for mountain bikers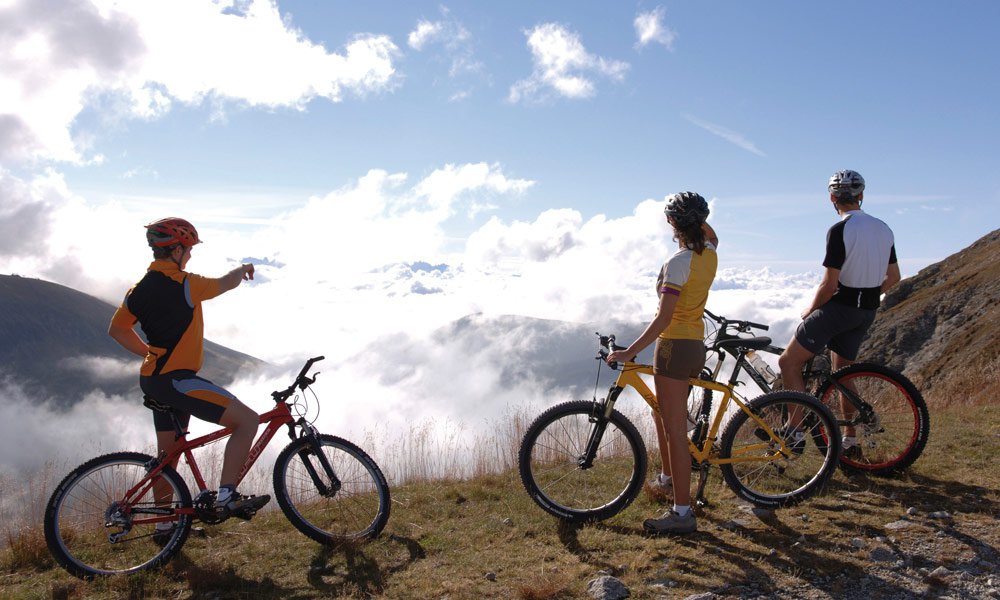 Beside the countless trails in the mountains, mountain bikers will find plenty of other highlights. Among others, the Holy Hansen Trail – the first man-made trail for mountain bikers in Val Venosta. The first part leads from Coldrano to Morter. Here, bikers can expect a 9-km forest trail with an altitude difference of approximately 1000 meter. The trail runs through a dense forest, therefore, even on hot summer days, it is quite easy to manage if you maintain a steady pace. From the panoramic point at Moterer Leger, the Holy Hansen Trail will take bikers back to the farm Haselhof and from there to the farm Wiebenhof. The way back leads over the so-called "Waalwege" via Holzbrugg to Morter. Alternatively, bikers who are looking for less challenging trails, can take the Trail # 1 to Coldrano.