Rent a mountain lodge during the winter and enjoy a holiday on the Kleinalm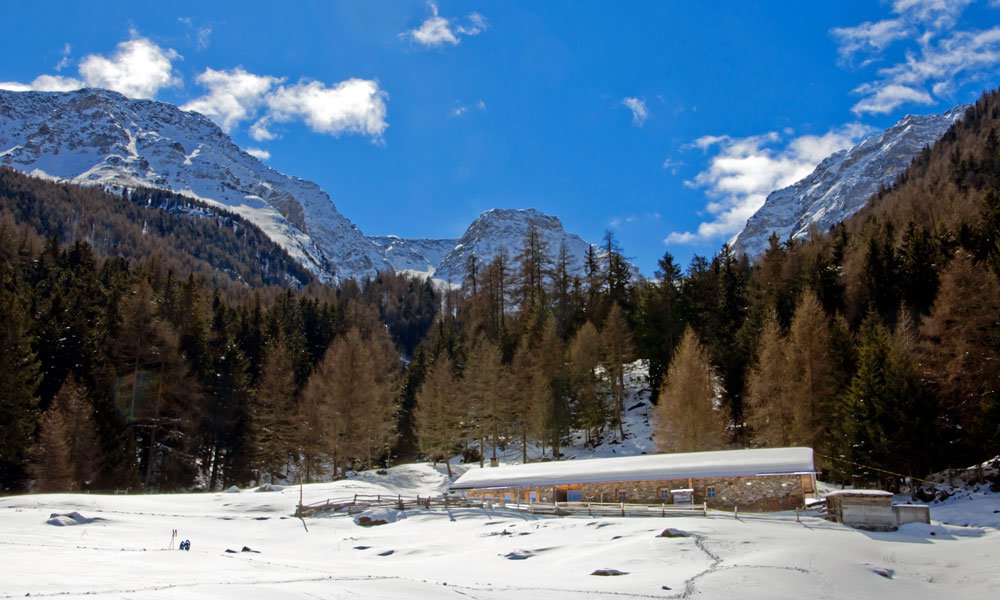 Do you dream of spending the winter time in total tranquillity and far away from stress and hectic? On the Kleinalm – a beautiful alpine pasture – you will find the ideal conditions to turn this dream into reality! You can rent our charming mountain hut during the winter for a few days and spend some quality time in peace and quiet. Of course, you also have the possibility to spend your vacation in an active way when renting the mountain lodge in winter. For example, you can go on extended snowshoe hikes during the day and after an exciting time outside just cuddle up in the cosy mountain hut on the Kleinalm.
The mountain lodge on the Kleinalm: your cosy family retreat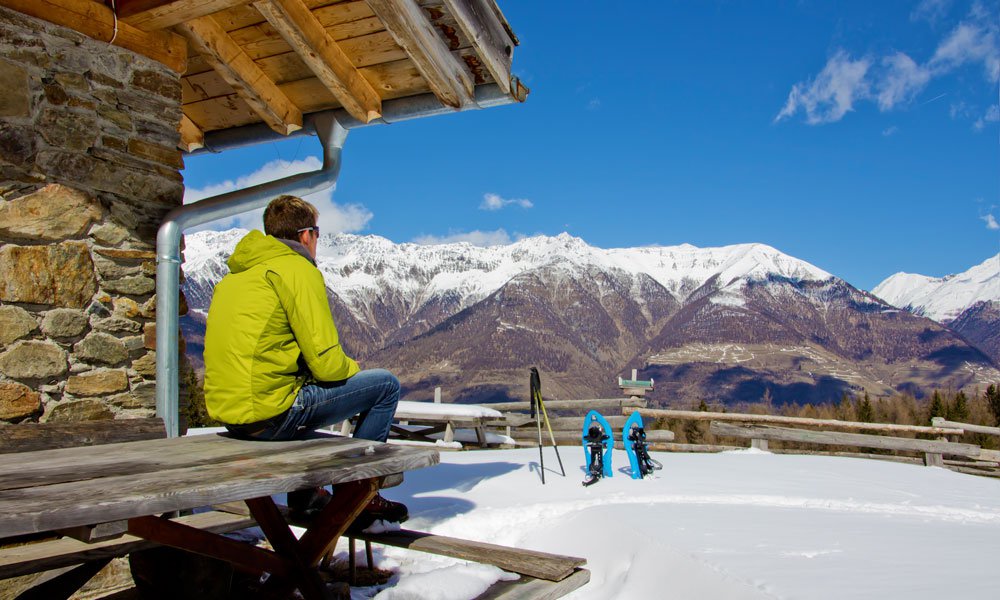 It does not matter if you wish to spend a few days with your partner or enjoy a vacation with your friends: our mountain lodge on the Kleinalm is the perfect place! Up to 10 guests can enjoy their stay in Val Venosta far off the beaten tracks, if they rent the mountain lodge on the Kleinalm. Not only in the winter, but throughout the year, this stunning location is simply perfect to spend your holiday just the way you want. A holiday on the Kleinalm is pure nature feeling the whole year around! Especially during spring and fall, the high alpine scenery of the Val Venosta is a paradise for hikers. Gourmets will also enjoy every moment! In the kitchens of the Göflarner Alm or the farm Haselhof, guests can taste the typical dishes of the region. Both restaurants can be reached in maximum of two hours by foot. Nonetheless, it is always an unforgettable experience if you rent the mountain lodge during the winter and witness Mother Nature's hibernation in this high altitude alpine setting. For your stay on the Kleinalm, we will drive you there on a quad through a snowy mountain scenery. Snowshoes can be rented directly on our farm.